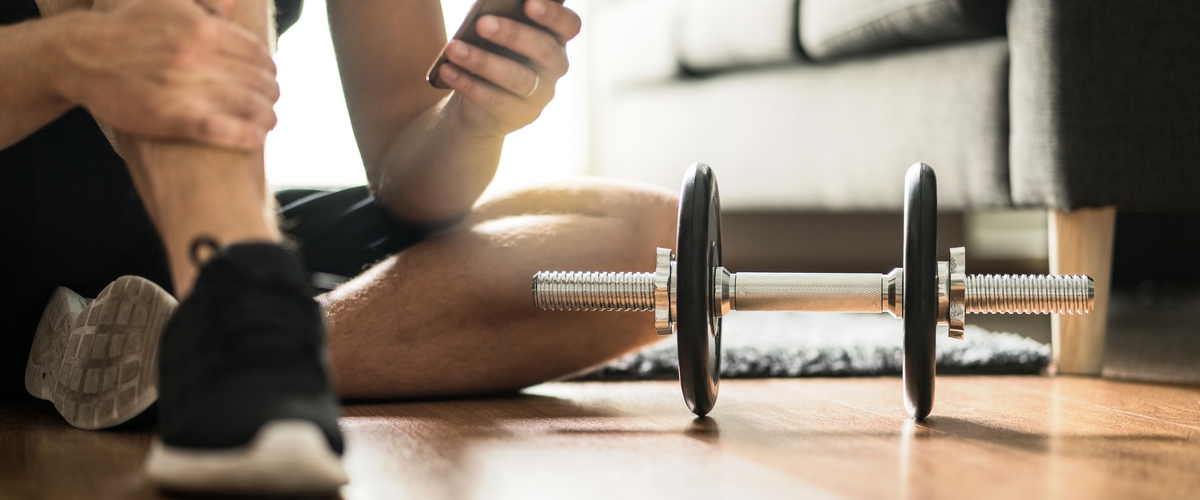 ---
The COVID-19 pandemic has had a physical impact, even on individuals who have not contracted the virus by causing most people to change their daily routines. Part of many people's routine is scheduled time for physical fitness. Still, with the closure of gyms, recreational centers, and even some parks, everyone has had to make some adaptations and changes. May is Physical Fitness and Health month, which is a good time to find a new routine in this new environment. Below are some activities to add to your physical fitness routine to stay active while staying safe.
Monday: Do you yoga?
Whether you're a seasoned pro or have never given yoga a try, now is a great time to try an in-home yoga class. There are many apps, websites, and online videos that can guide you through a yoga session, regardless of your level.
Tuesday: Take a HITT.
Head over to the High Intensity Tactical Training (HITT) Facebook page and do the daily workout. They are currently featuring HITT workouts that can be done at home.
Wednesday: Fight the mid-week blues.
Boxing and other Martial Arts are another way to get in a good workout. There are many ways to conduct one of these in-home sessions, including interactive games made for gaming consoles, mobile apps, or online videos. If you're looking for some inspiration to get you started check out the Global Martial Arts University YouTube channel.
Thursday: Back to the basics
If you're looking for a more traditional workout, look for an online class that you can participate in, or download an app that will help guide you through interval training. If you want to mirror your gym workout, get creative and search the web for ways to adapt things in your home to simulate what you do in the gym. For example, use anything from canned goods to gallon jugs of water as weights!
Friday: Friday night dance party
Not all workouts need to be a traditional set of exercises; anything that gets your body moving can be exercise. Turn up the music and dance it out. If you're looking for something more structured but still fun, do an online search for dance workouts. A good resource is 305 Fitness Cardio Dance Classes.
Saturday: Use your (green) thumb
Gardening can be a very physical activity, and like dance, it is another way to get some exercise without doing a traditional workout. It is also a great way to get out of the house while still practicing social distancing, and get some fresh air.
Sunday: Take a Sunday stroll
Don't underestimate the benefits of a simple walk. Lace up your walking shoes, plug in your headphones, and take a stroll through your neighborhood or nearby park. Use it as a time to relax mentally while enjoying some fresh air and sun, while also getting in an easy exercise.
*The inclusion of third-party organizations does not imply DoD endorsement.